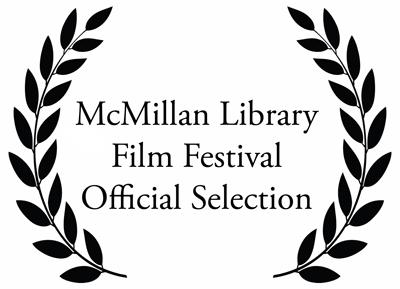 McMillan has brought a different kind of film festival to Wisconsin Rapids. Like most film festivals, we are showing a selection of limited release, foreign, documentary and regional films. Unlike other festivals, the films are shown throughout the year. When possible, we bring in those involved in the making of the films, in support of the Digital Media Studio.
In most cases, the films will be shown as part of our regular Monday Movies, though films may be outside that series. In some cases, they are part of wider events, such as ARTiGras. As always, admittance is free and there are no tickets. If you like this series, we recommend our National Theatre Live presentations.
Submissions: We accept submissions of regional films (about Wisconsin, in Wisconsin or by Wisconsin natives/residents) only.
Events in the McMillan Memorial Library Film Festival:
May 22 - Jackie. Featuring Oscar nominee Natalie Portman. 
May 1 - Moonlight. Three Oscars, including Best Picture. This film did not play locally.
April 24 - Fences. This outstanding film with Viola Davis and Denzel Washington did not play locally.
March 18 - Mansfield Park. The 1999 version of Jane Austen's classic, with Johnny Lee Miller and Frances O'Connor. A special Saturday showing that is part of ARTiGras.
March 13 - Between Allah and Me (and Everyone Else)  Between Allah and Me (and Everyone Else) explores the challenges faced by four practicing Muslim women in North America as they decide to start or stop wearing hijab. This 4:00 p.m. showing is part of ARTiGras.
March 13 - The Look of Silence  The Oscar nominated documentary in which a family that survives the genocide in Indonesia confronts the men who killed one of their brothers. This 1:30 showing is part of ARTiGras.
February 13 - Coming Home  Lu Yanshi (Chen Daoming) and Feng Wanyu (Gong Li) are a devoted couple forced to separate when Lu is arrested and sent to a labor camp as a political prisoner, just as his wife is injured in an accident. Released during the last days of the Cultural Revolution, he finally returns home only to find that his beloved wife has amnesia and remembers little of her past. Unable to recognize Lu, she patiently waits for her husband's return. In Mandarin with English subtitles.
February 2 - Love Between the Covers. The world of romance novels is explored through the lives of five of the genre's most popular and successful authors.  Featuring Nora Roberts, Beverly Jenkins, Celeste Bradley, Mary Bly and Susan Donovan. Followed on February 9th with a panel discussion by Wisconsin members of Romance Writers of America. 
January 9 - Indignation. Based on Philip Roth's late novel, Indignation takes place in 1951, as Marcus Messner (Logan Lerman), a brilliant working class Jewish boy from Newark, New Jersey, travels on scholarship to a small, conservative college in Ohio.
2016 Films
December 12 - Dark Horse. A documentary about a group of friends who band together to buy a racehorse. A Sundance Audience Award winner.
November 28 -Touched with Fire. Katie Holmes and Luke Kirby in a limited release title about young bipolar poets who fall in love.
October 10 - Miles Ahead. A wildly entertaining exploration of one of 20th century music's creative geniuses, Miles Davis, featuring a career defining performance by Oscar nominee Don Cheadle in the title role.
September 19 - Hello, My Name is Doris. Sally Field charms in the limited release film that is getting a lot a buzz. 
August 15 - Amy. The life and tragic times of Amy Winehouse. 2016 Oscar winner for best documentary. 
July 18 - Son of Saul. In the horror of 1944 Auschwitz, a prisoner forced to burn the corpses of his own people finds moral survival upon trying to salvage from the flames the body of a boy he takes for his son. The 2016 Oscar winner for Best Foreign Language Film.
June 20 - Lady in the Van. Featuring with Maggie Smith. A limited release gem based on the book of the same title by Alan Bennett.
June 16 - Merchants of Doubt. An award winning documentary about pundits-for-hire who present themselves in the media as scientific authorities. This showing is presented by the Mayor's Council on Sustainability and co-sponsored by the Library.
May 9 - Old Fashioned : The Story of the Wisconsin Supper Club. Director Holly De Ruyter will be on hand during the 7:00 p.m. showing.
April 11 - Macbeth. Shakespeare's classic with Michael Fassbender and Marion Cotillard.
March 31 - Missing Threads: The Story of the Wisconsin Indian Child Welfare Act. This documentary includes discussion with director and participant.
March 14 - Joyeux Noel.  An Oscar and Golden Globe nominee about the 1914 Christmas Truce. In French, German and English. Part of ARTiGras.
March 14 - Savage Tales. An Oscar nominated film from Argentina. In Spanish. Also part of ARTiGras.
February 22 - He Named Me Malala. The story of the Nobel Peace Prize winner. Co-sponsored by the Wisconsin Rapids League of Women Voters.