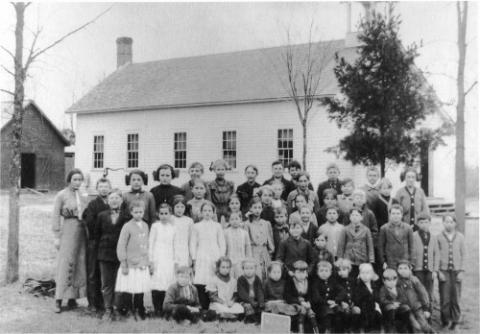 When McMillan Library applied for the LSTA (Library Services and Technology Act) Grant to create our Digital Media Space, we included plans for community projects that we would complete using the funds and equipment purchased from this grant. To expand our Rural Schools digital collection and to create an inter-generational project by working with local Lincoln High School students, we decided to use our newly purchased sound recording and editing equipment to conduct a series of oral history interviews focusing on Wisconsin Rapids community members who attended a one room schoolhouse.
From September 11 - October 7, enjoy our beautiful display and exhibit when you visit McMillan Library. Before visiting the exhibit, listen to the interviews below and get a sense of what it is was like as a student in a one room school house.
Thank you to the participants in this project! We are so thankful for their time and their willingness to share their stories with our community.
------
UPCOMING ONE ROOM SCHOOLHOUSE EVENTS:
Country School: One Room, One Nation
Monday, October 2 at 7:00pm
Join us for a viewing of the documentary Country School: One Room, One Nation. This film features Wisconsin author, Jerry Apps.
Jerry Apps: One Room Schoolhouse
Thursday, October 5 at 7:00pm
Jerry Apps, himself, will be joining us for a special evening to share his stories and experiences from a one room school house. Did you also attend a one room schoolhouse? Please come and share your stories!