Gentle Yoga with Tarah Mancl
A gentle vinyasa flow for the body, mind and spirit. In this practice we synchronize breath with movement through a flowing series of basic asanas and sequences. This gentle flow is designed to develop balance, build strength and increase flexibility, leaving students with reduced stress, inner calm, and heightened awareness. All levels welcome, modifications will be offered.
No registration required. Drop In.
Please bring a yoga mat (if you have one), and a towel. Some mats are available for use.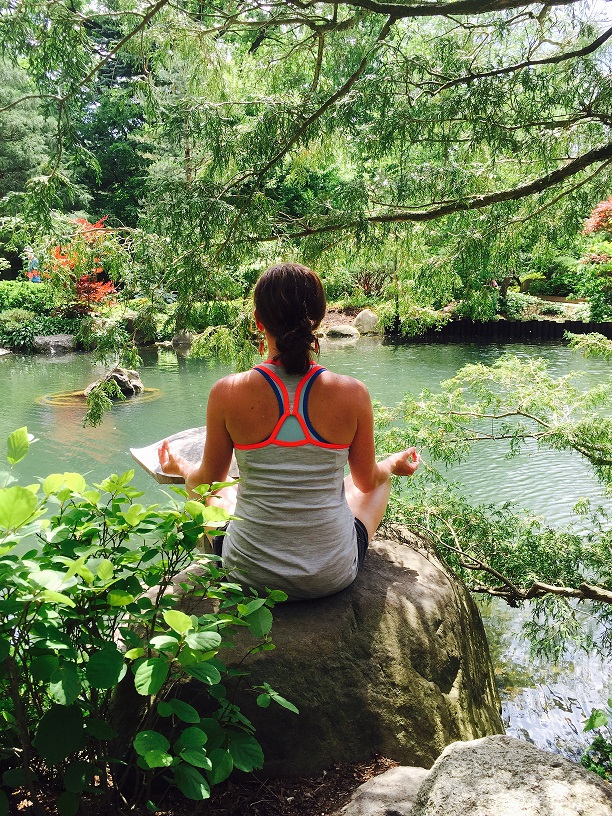 About Tarah Mancl
I am a Registered Yoga Teacher (RYT, 2010) and received my training through YogaFit, the largest Mind Body Fitness Educational training facility and also a registered member of Yoga Alliance. I will lead you through a practice that is genuine and personally rewarding that will present you with a variety of poses, and conscious sequencing that will building strength, flexibility, balance and stability. Along with the vinyasa format classes that I teach I also have the humble privilege of assisting The Yoga Journal staff at there regional conferences. What an inspiring experience to be in the presence of so many wonderful yogis.
My other working passion is a Health Coach; Board Certified Health Coach and a member of the American Association of Drugless Practitioners (2011) I am dedicated to improving the health and wellness of my clients and my community. I decided to become a health counselor to fulfill my passion of working with individuals who want to improve their overall health and wellness and come to a place of balance in their life.
I received my training at the Institute for Integrative Nutrition, where I was trained in more than one hundred dietary theories and studied a variety of practical lifestyle coaching methods. Drawing on this knowledge, I will help you create a completely personalized "roadmap to health" that suits your unique body, lifestyle, preferences, and goals. I offer supplemental resources in addition to my individual or group health coaching programs. Some of these resources include cooking demonstrations, guided grocery store tours, workshops on nutrition and wellness topics.
I am passionate about shifting peoples lifestyle for the better; either as a student on the yoga mat or health coaching client. My commitment is to inspire others to realize their own gifts and powers and to step fully into their most authentic self.