When:
Wednesday, January 27, 2021 -

7:00pm

to

8:00pm
Journaling with
Jerry Apps
Unfortunately, Jerry Apps had to cancel for personal reasons. We are going to go ahead and stream an old presentation from Jerry about Journaling and his new book, The Old Timer Says, from November on Facebook.
We are still giving away a lot of books! When the Facebook live event starts, like and comment for a chance to win one.
Same date and time. https://www.facebook.com/events/2799119833748889?active_tab=about
"Each of us has a story to tell. We may not be comfortable telling it or lack the skill to do it easily, but nonetheless the story is there. Our stories make us human, and it is through our stories that we communicate who we are to others."
—Jerry Apps, Telling Your Story
                                                                      Click to see in library catalog ↓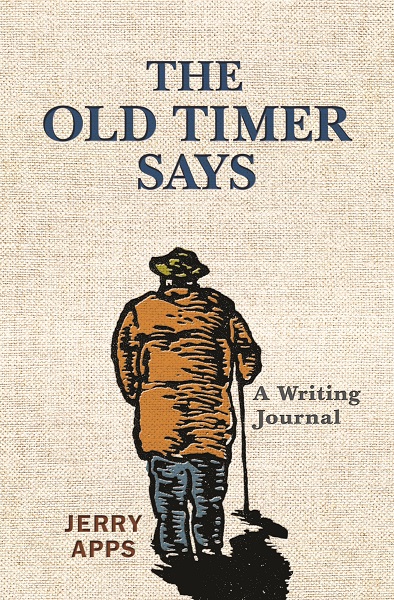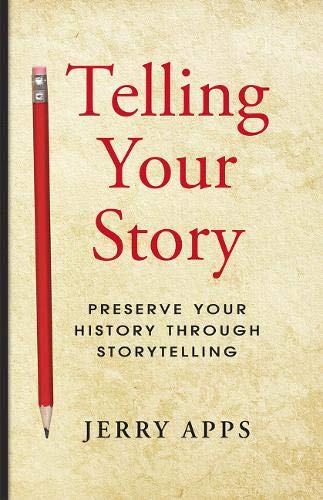 Everyone has a story to tell. In The Old Timer Says, author and longtime writing teacher Jerry Apps provides writers and non-writers alike space and inspiration to capture their own stories.
 
Jerry introduces The Old Timer Says by emphasizing the benefits of journaling and sharing his lifelong habit of keeping a journal. He advises that a journal or diary is a personal thing and there is no "right way" to keep one. You might dash off only a few words or write long, flowing pages of text. Your entries could consist of notes on the weather, recipes you'd like to cook, career or travel goals, favorite song lyrics, notes from your dreams, or short stories starring your own made-up characters. You might include sketches or photographs or other visual tidbits. "It doesn't matter how much you write or what you write, only that you write," Jerry says.

On the journal's lined pages, Jerry includes a collection of his favorite "Old Timer" sayings—some funny, some thought-provoking, and all inspired by the one-liners, bits of philosophy, and advice he heard from farmers he knew growing up. They serve as gentle writing prompts while reminding folks that our personal histories are worth recording. 
The Old Timer Says: A Writing Journal
https://shop.wisconsinhistory.org/the-old-timer-says-a-writing-journal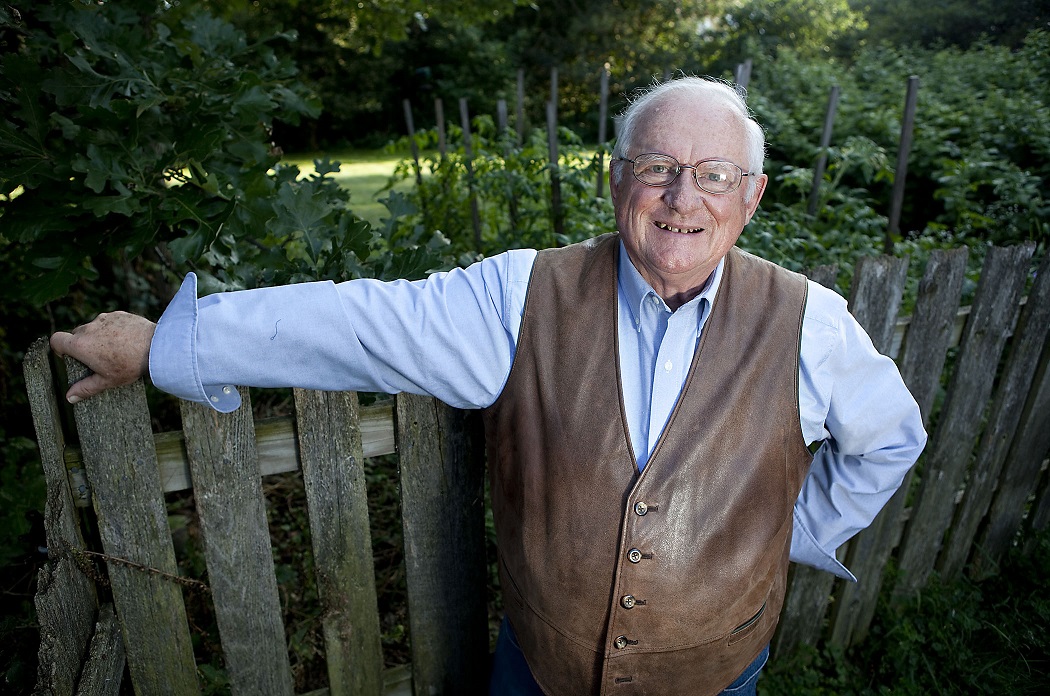 About the Author: Award-winning Wisconsin author Jerry Apps has written more than 50 nonfiction and fiction books, including When the White Pine Was King, Simple Things, The Land Still Lives, and Telling You Story. Born and raised on a central Wisconsin farm, Jerry is a former county extension agent and professor emeritus at the University of Wisconsin College of Agriculture and Life Sciences in Madison, where he taught for thirty years. In 2012, he was elected a Fellow in the Wisconsin Academy of Sciences, Arts and Letters.  Today he works as a rural historian, creative writing instructor, and full-time writer. He has created five documentaries with PBS Wisconsin, has won several awards for his writing, and won a regional Emmy Award for the TV documentary A Farm Winter. Visit him at www.jerryapps.com