Antiques Appraisal Event with Mark F. Moran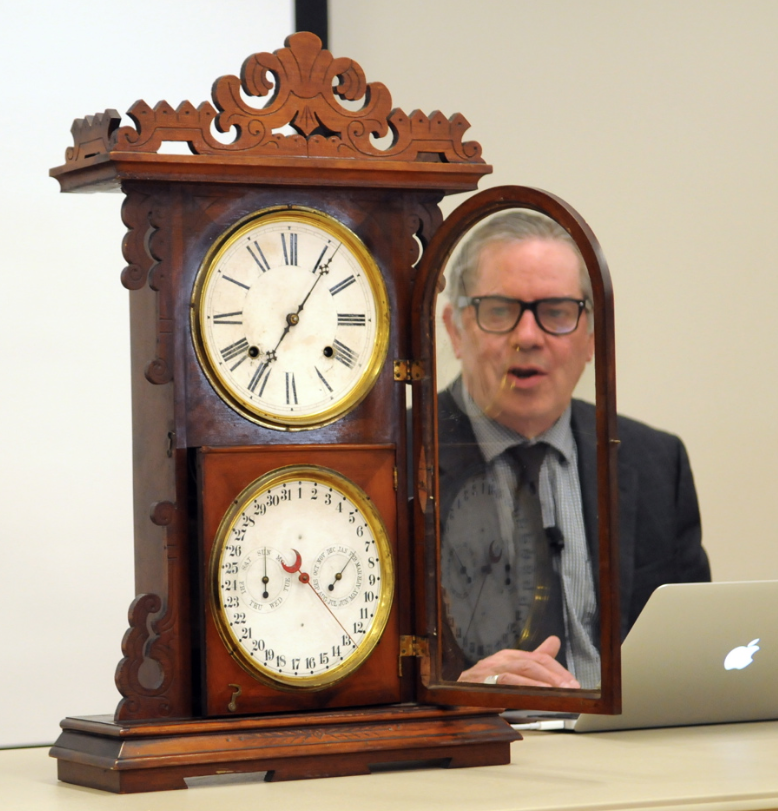 Mark is an antique appraiser and author who has authored or co-authored more than 25 books on antiques and collectibles, and was a guest expert on the PBS series Antiques Roadshow.  He will be coming to McMillan Library to appraise articles for participants who register in advance.  Mark will only be able to appraise one item per person.
Click the following link to register: Registration Full
10:00 am - 1:00 pm (You will be contacted and assigned a time slot after registration) (One item per person, one person per registration.)
Questions call the information desk at 715-422-5136
Spectators welcome.
Please review the list of items that can be appraised before registering. The list is available below, and at the information desk.
Categories of objects may include:
Fine art, including paintings, drawings, prints and statuary.
Furniture (photos of large pieces may be sent to me in advance).
Ceramics, including figural pottery, vases, dishes, kitchenware and stoneware.
Glassware, including lighting, marbles and souvenir items.
Vintage photographs, including snapshots, tintypes, ambrotypes and daguerreotypes.
Advertising, including posters,  lithographed tin, paper and figural objects.
Folk art, including carvings, quilts, weathervanes, windmill weights and "outsider" art.
Assorted toys, including dolls (bisque, composition and plastic), windups and mechanical banks.
Metalware, including iron, bronze, brass, pot metal, silver, silver plate.
Clocks, including mantel, hanging and figural; also pocket and wristwatches.
Costume jewelry, including brooches, bracelets, earrings.
Musical Instruments, including string, wind and reed instruments.
Books.
Sporting Memorabilia.
Excluded items: all weapons, including swords and knives (though folding knives with advertising are accepted); traps (like leg-hold); Nazi memorabilia; coins and paper money; fine jewelry, including precious gems; Beanie Babies.
Questions about objects not covered here can be submitted to Moran ( moranm1953@gmail.com ) in advance to determine if they are appropriate. Suggested categories for advance inquiry include, but are not limited to: Oriental, Native American and other tribal objects (African, Oceanic); ancient artifacts (Egyptian and other early cultures); fossils and minerals; automotive items; nautical and military-related objects; records; antique tools and technological objects (typewriters, cameras, assorted machinery or instruments for scientific measure, like sextants, telescopes, microscopes, etc.).