When
Weekly on Monday at 6:00pm until Mon, Dec 18 2023
Upcoming
Image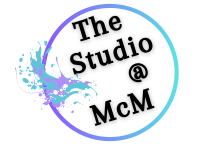 McMillan Memorial Library is excited to invite community members into The Studio @ MCM for an opportunity to get badged and receive an orientation on the space.
The first tool we will be badging is the Glowforge laser printer and cutter.
Getting badged means you'll learn about The Studio space as well as how to use one of our most popular tools. At the end of this class you will have an item that you've made to take home with you, and you'll be able to attend open hours at The Studio on Fridays beginning in September.
*Please be aware that the Studio will be closed 1 Friday every month for our scheduled programs.
We currently have space for 4 patrons to be badged each Monday.
By completing this form you are letting us know you are interested in the program and we will contact you within the next week to find an open class time that works with your schedule.
Please click the button to sign up! 
Image